Reading Time:
4
minutes
If you're wondering whether it's worthwhile to play FIFA F23 on a laptop, this quick guide will hopefully help you locate the best gaming laptops for FIFA 23 that suits your needs and budget.
We'll go through the FIFA 23 laptops requirements and a variety of gaming laptops that can run the game at various resolutions and settings. If you need to buy fifa 23 coins, you can visit this FUT coins store.
Can You Get Excellent Fps When Playing FIFA 23 On A Laptop?
If you have a freshly purchased gaming laptop, playing FIFA 23 on laptops while having excellent FPS isn't tough. However, if your computer isn't the most powerful or is getting on a bit, you might find it difficult to play the game at higher resolutions or with the highest graphics settings.
We advise striving for a minimum of 60FPS performance for sports games like FIFA 23 to provide a fluid experience so you aren't at a disadvantage while playing against others online.
Even if it isn't as crucial for gameplay as it is in a fast-paced first-person shooter, the smoother the picture on the virtual field will be, the higher the Frames Per Second, the better. The added portability is eventually what you pay for even if no gaming laptop will provide you with the same FPS performance per dollar as a desktop PC can. If you're interested in playing FIFA 23 on a laptop, we've provided a list of possibilities, including one that isn't too expensive.
FIFA 23's Official Requirements (Desktop)
The creators of FIFA 23 have announced the game's official system requirements and the suggested specifications are mentioned below. Keep in mind that they are intended for desktop components because while sharing the same name, laptop graphics cards & processors typically have lower performance levels than their desktop counterparts due to the limitations of the smaller chassis.
Because of this, we always suggest upgrading to a higher SKU to get the same performance for laptops. Furthermore, we generally consider suggested system requirements to be what you'd want for acceptable entry-level performance rather than the stated minimum needs, as the latter frequently only allow the game to function at very low FPS on the lowest settings. Some of our recommended models at various power, resolution, and cost levels are listed further below.

● CPU: Intel Core i7-6700 / AMD Ryzen 7 2700X
● GPU: NVIDIA GeForce GTX 1660 / AMD Radeon RX 5600 XT
● RAM: 12 GB
● Storage: 100 GB SSD
● OS: 64-bit Windows 10
● DirectX: Version 12
● Network: 512 KBPS or faster Internet connection
Cheap FIFA 23 Gaming Laptop At 1080p
For quite some time, the MSI GF65 Thin has been a reliable and reasonably priced gaming laptop, both in its most recent RTX 3060 GPU iteration and in its previous RTX 2060 incarnation. Because of this, the GF65 Thin has been listed in our guide to the best gaming laptops under $1,000 for a while. The Intel Core i7 CPU is recommended whenever possible, while the i5 is still a good option if you're on a budget. The limited 8GB of RAM on this laptop is its primary flaw; you should try to update it to 16GB. As an alternative, you might think about the
ASUS TUF DASH, which is free of this flaw.
● CPU Intel i7-9750H / i7-10750H
● Graphics Card Nvidia GeForce RTX 2060 / RTX 3060
● RAM 8GB
● Max Refresh Rate 144Hz
● Resolution 1920 x 1080
● Screen Size 15.6"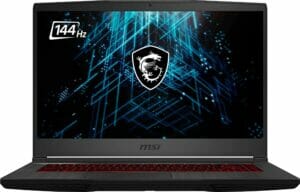 Best Deal FIFA 23 Gaming Laptop At 1440p With High FPS The ASUS ROG Strix G15 Advantage Edition is among the best options available if you want to play FIFA 23 at 1440p on the maximum settings on a laptop. This gaming laptop has an AMD CPU and GPU and is built to take full advantage of their complementarities. The FPS performance is comparable to many RTX 3070 laptops but much less expensive, even if you won't get Ray-Tracing performance online with an Nvidia GPU-powered computer. Despite the fact that it doesn't come with one, you can always get one separately. You won't find a performer like this on our list of the best gaming laptops under $1,500 if you'd prefer to choose anything different.
CPU: Intel Core i9 12900H
RAM Size: 16 GB
Hard Disk Size: 1 TB
Graphics Description: RTX 3070 Ti
Graphics Coprocessor NVIDIA GeForce RTX 3070 Ti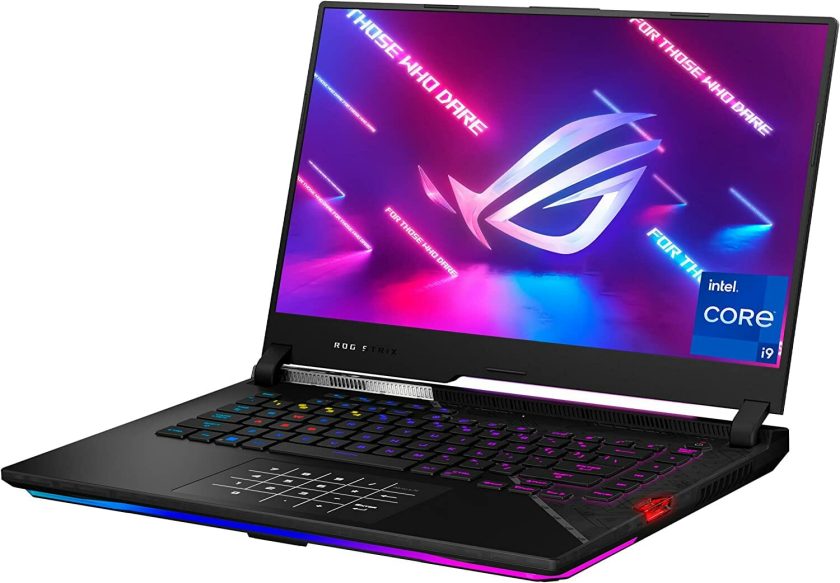 This is the best edition of laptop for Gaming, especially for the FIFA WorldCup 2023 Games while we are finding the best laptop for various categories this is the laptop we have separated as the best gaming laptop ASUS ROG Strix Scar 15 which was launched recently in 2022 and manufactured by the ASUS we have mentioned the Main config of the laptop above you can find. all the laptop lists we are providing are tested and sorted by the customer's feedback, reviews, and budgeted prices. 
Best 4k Gaming Laptop For FIFA 23
● CPU Intel Core i9 11900H
● Graphics Nvidia GeForce RTX 3080 (100-140W)
● RAM 32GB
● Storage 1TB SSD
● Screen Size 17.3"
● Max Refresh Rate 120Hz
Most 4K laptops have a 60Hz refresh rate limit, which is inadequate for what we would consider a gaming laptop, especially if you're spending that much money. The ASUS Zephyrus S17 is one of the new 120Hz 4K gaming laptops that are being released, however, it is not inexpensive. The fundamental specifications are obviously overkilled for simply playing games like FIFA 23, but if 4K gaming is what you're looking for, you're guaranteed to get ultra-high performances on the highest settings and resolution.
Conclusion
We hope that this article has assisted you in identifying the ideal gaming laptop for FIFA 23 based on your needs and financial limitations. You can now respond "Certainly, my buddy, yes you can" when someone asks you if you can play FIFA 23 on a laptop.